Watch
A preview from our forthcoming album 'Are You Life?' We're half way through our Pozible campaign and delighted with the support so far - thank you. If you like you can pre-order and support the album release here: http://pozible.com/littlescout x
Little Scout Pozible Campaign →
GOOD NEWS! We have nearly finished our album. We would love your help to finish it and have launched a Pozible Campaign to support the release. Little Scout is 100% independent and we appreciate and value your support over the last four years. You can find out more and pledge at this link: http://pozible.com/littlescout
GO QUIETLY TOUR SET TIMES + TICKETS Fri Aug 31 - Alhambra Lounge, Brisbane LITTLE SCOUT (10.30pm) MOSMAN ALDER (9.30pm) GO VIOLETS (8.30pm) Tickets $15: BUY TICKETS HERE Sat Sept 7 - FBI Social, Kings Cross, Sydney LITTLE SCOUT (10.30pm) BEARHUG (9.30pm) LIGHT GIANT (8.30pm) Tickets $15: BUY TICKETS HERE Sat Sept 8 - Workers Club, Fitzroy, Melbourne LITTLE SCOUT (11pm) COURTNEY BARNETT (10pm)...
Click here for a free download of Jonathan... →
Basically, we'll trade you an email address for this whacked-out remix by JB. It's pretty spesh. We will send you updates once a month (ie not very often) and the emails will probably involve unicorns and gin and stuff about our band something something. XOXO 
Tickets for Little Scout Go Quietly Tour are now...
Fri Aug 31 - Alhambra Lounge, Brisbane Tix from http://mobileindustries.oztix.com.au/ Sat Sept 7 - FBI Social, Sydney Tix from http://mobileindustries.oztix.com.au/ Sat Sept 8 - Workers Club, Melbourne Tix from http://theworkersclub.com.au/ + Special guests to be announced soon. Hope to see you there x
Little Scout tour with School of Seven Bells (USA)...
We are delighted to announce that we're touring with one of our favourite bands, SCHOOL OF SEVEN BELLS (from New York) next week. Melbourne, The HiFi, Thursday 21 June Sydney, The HiFi, Friday 22 June Brisbane, The HiFi, Saturday 23 July Tickets: www.thehifi.com.au http://www.youtube.com/watch?v=1An2pjS4mKE 
Mixing in the USA
Our next single is currently being mixed in the USA! We'll be sharing it with the world mid-year, and we're incredibly excited for you to hear something that we've steered down a bolder creative path.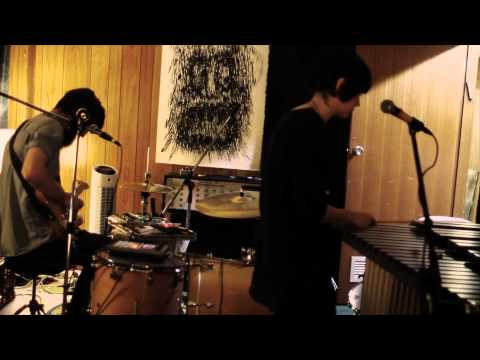 "After being quiet on the live front for a while, the gradual keys and percussion..."
– Live review (supporting First Aid Kit), Time Off Magazine, 21 March 2012
Little Scout support First Aid Kit (Sweden) on...
Little Scout are excited to be supporting First Aid Kit on March 16 at The Zoo, Brisbane. Tickets can be obtained from the link below.  Tickets: http://zoo.oztix.com.au/default.aspx?Event=23685 First Aid Kit +Little Scout +BigStrongBrute The Zoo, Ann St, Fortitude Valley, QLD - March 16 from 8pm.
We're supporting Big Scary in Brisbane on Saturday...
+ The Old Museum, Brisbane  Big Scary – "Vacation" Album Launch Tickets: $12 (Pre) // $15 (Door)  www.oztix.com.au or phone 1300 762 545 REALLY looking forward to this, their album Vacation is awesome.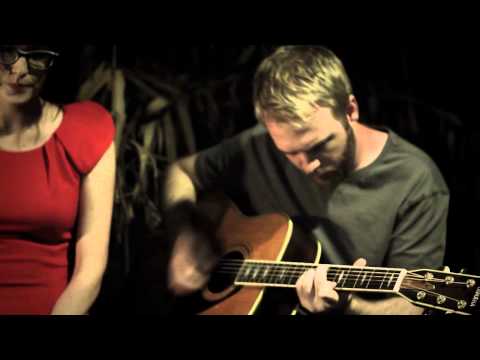 "'Take Your Light' is a fine record in its own right, but what's most..."
– Take Your Light album review by Matt Shea on Mess and Noise  http://www.messandnoise.com/releases/2000915 
Sydney show tomorrow - Saturday September 10!
We're playing the last show of our album tour at Notes Newtown tomorrow night with CONVAIRE, SEALION and PARADES DJs. Come join us? General admission tickets are $15 and can be purchased here: http://tickets.oztix.com.au/?Event=22155 or on the door. x LS.
Little Scout's debut album out today!
Our debut album, Take Your Light, has been released into the world today independently through MGM. You can now buy it online, and you can purchase and order physical copies from all good Australian and NZ record stores (or order it in if they don't currently stock it). Sincere thank you to all who helped us make this record, and thanks for supporting us. xo Little Scout   BUY DIGITAL:...
Brisbane, Toowoomba and Sydney tickets from OZTIX Melbourne tickets from MOSHTIX 
Vimeo have featured our video as a staff pick!... →
'We Are Walking Out' is a staff pick on Vimeo. Byron Quandary cemented as a directorial genius. Happy days!  http://www.vimeo.com/staffpicks#26232310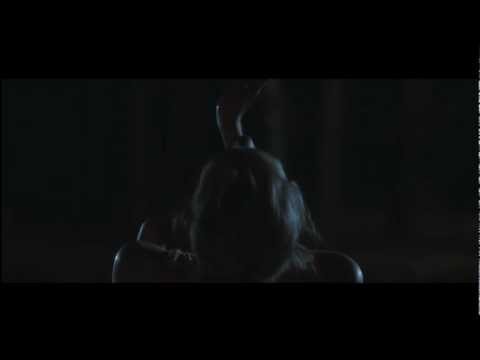 Little Scout to release debut album on August 5...
We're so excited to announce that our debut album, Take Your Light, is set for release on August 5 this year. More details soon.  Thank you for being patient! x  www.facebook.com/littlescoutmusic  www.twitter.com/littlescoutband 
Tonight we play a show with Holly Throsby
There are limited tickets available for tonight's show at Brisbane Powerhouse, New Farm. It's in the Visy Theatre, which is a really lovely room in the basement with tiered seating. We play at 8pm, nice and early, and Holly soon after. www.brisbanepowerhouse.org If you can't make it tonight, then go tomorrow - Seja is playing, and she's awesome.
Little Scout tour with Parades... go!
Tour starts tomorrow, hope to see you all at a show.  And have a bloody lovely day x
Listen to our new single We Are Walking Out -... →
The first track from our forthcoming album. Enjoy!
Little Scout support Belle and Sebastian in...
We are giddy with joy to announce that we will be supporting Belle and Sebastian at The Tivoli in Brisbane this Monday March 7. For tickets CLICK HERE. x
Little Scout to support Parades on Water Stories...
Very exciting! Download Parades' new single Water Stories HERE. THURSDAY 7TH APRIL - THE HARP HOTEL, WOOLONGONG  Tickets from Oztix.com.au & 1300 762 545 FRIDAY 8TH APRIL - LAST NIGHT AT GAELIC THEATRE, SYDNEY  Door Sales only SATURDAY 9TH APRIL - WOODLAND, BRISBANE  Tickets from moshtix.com THURSDAY 14TH APRIL- KAROVA LOUNGE, BALLARAT  Tickets...
Click here to visit the Little Scout online... →
You can order merch online here… mail rules. http://littlescout.bigcartel.com/
Little Scout Support The New Pornographers in...
Melbourne, Sydney and Adelaide - we're sorry we haven't seen you this year. Have you missed us? Because we have missed you dearly, dreadfully. To show you how much we love your fine cities, we thought we'd do something big, and it is with great pleasure that we announce the following to you: Little Scout is supporting Canada's very own The New Pornographers in Brisbane,...
Little Scout to record with Jonathan Boulet and...
We have some news to share with you. The album is in production, promise! If you'd like to secure tickets to any of our upcoming shows, please head to www.myspace.com/littlescoutmusic and follow the links x - Brisbane four-piece Little Scout have booked their flights and will land in Sydney late-September to begin recording their debut album. The band is working with producer Scott...
Upcoming shows April/May 2010, tickets...
Little Scout has a couple of Brisbane shows coming up, firstly with Even and The Gin Club in April, then with Dan Kelly and Eagle and the Worm in May. By the beard of Zeus! Talk about great shows. You should all go to web page 'google' and look up each band's myspace page, because I assure you that what you find will be pleasant and surprising musical gold. Want tickets? Click on...
Watch
Shakes and Rattles video by Denny from Pocaluce Moving Pictures in Brisbane, Australia, with additional help from The Prelinger Archive.
Click here for photos from The Annandale, 23/10/09 →
A really lovely set of photos from the very talented Sir Michael of Sydney. From our tour with The John Steel Singers last year.